TERMS & CONDITIONS
1.Prices
The prices payable for the products that you order are clearly set out in the web site. The prices are expressed inclusive of any VAT payable unless otherwise stated. The price of the item includes the delivery charge at the date you place your order with the 2-3 day delivery service.
2. Minimum Order
There is a minimum purchase of one case (1x24x500ml cans).
3. Availability
If for any reason beyond our control, we are unable to supply the product, we will notify you as soon as possible.
4. Delivery
We deliver only to addresses in mainland UK (England, Wales, Scotland) and Northern Ireland. For the avoidance of doubt, we do not deliver to the Republic of Ireland and the Channel Islands. In addition, our couriers do not deliver to PO Box numbers. Orders to the Scottish Isles, Isle of Man or Northern Ireland will attract an additional surcharge. Please contact us on online@afrimalt.co.uk for further details.
The majority of our orders are delivered on a 2-3 day service. Delivery on any particular date is not guaranteed.
Delivery times may be affected if there are stock availability problems or other unforeseen circumstances.
For your security, the courier's paperwork must be signed, either at the recipients address or a neighbouring address to acknowledge receipt of the Product/s.
A Delivery Note detailing the Products supplied by Afrimalt UK Ltd will be stored in one of your delivered parcel/s, and this is your proof of delivery.
If our courier attempts delivery at the delivery address, specified in the order, or as a fall-back attempts delivery with a neighbour but cannot deliver the Products, the courier will retain the Products and will leave a calling card with a Customer Services telephone number for you to call to arrange re-delivery. Please note that the courier company can only arrange a specific re-delivery date, and cannot arrange a specific re-delivery time.
The courier will only attempt to deliver the Products on up to two separate days, after which a further delivery charge may become payable.
The products will be returned to our Dispatch Depot if they have not been collected from the courier. For returned orders only the cost of the products ordered is refunded less the cost of returning the order.
5. Order Cancellation
You may cancel your order at any time until seven days after the goods are received, but you will be liable for the initial delivery cost. You will be responsible for returning the products to us at your own cost.
The goods must arrive back at our Dispatch Depot unopened and undamaged. You can cancel your order by emailing our Customer Services on online@afrimalt.co.uk.
You will then be sent an email with details of your RMA (Return Merchandise Authorisation) number and the returns address. The RMA number must be clearly displayed on your returned order. Orders returned without first obtaining an RMA number will not be accepted.
All credits will be issued within 30 days of the cancellation, provided the goods have been returned within that period.
6. Returns
We will provide a full refund or replacement of any products that are faulty. We must be notified of damaged or faulty products within 1 working day of receipt. We will require the faulty products to be returned to us. We will arrange this as necessary.
7. Claims for Breakages
Upon receipt of your order, the order should be carefully inspected to make sure that it is intact. The courier must be informed of breakages or shortages at the time of delivery. We will not accept any claims for breakages or shortages unless they are stated on the courier's documentation. We must have confirmation of these breakages or shortages within 3 working days of delivery.
8. Payment
You can pay for Products purchased from Afrimalt UK Limited by using any of the following cards: Visa, Mastercard, American Express, Visa Debit, Visa Electron, Maestro/Switch, and Solo. We also accept payments through PayPal.
You must give us authority for payment at the time of order.
Payment by BACS/CHAPS transfer is available. Details are available upon request. Please email online@afrimalt.co.uk for further information
We also accept Cheques. However, such orders will only be dispatched once the cheque has been received and cleared for payment. Please email online@afrimalt.co.uk for further information
All card holders are subject to validation checks and authorisation by the card issuer. We will not deliver any Products prior to these checks and authorisations being completed. If your card issuer refuses to authorise payment to us, we cannot accept your order, and will not be liable for any delay or non-delivery.
9. Governing Law
Your use of this website and any purchase by you on this website will be governed by English Law and will be deemed to have occurred in the United Kingdom.
10. Customer Services
If you have any order related queries, please email us at online@afrimalt.co.uk.
We aim to respond to all enquiries within 24 hours.
11. Statutory Rights
These Terms and Conditions do not affect your statutory rights as a consumer.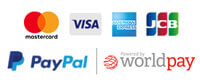 Afrimalt UK Limited
PO Box 2536,  Essex
IG1 8PA